The CLARA plan proposes to use the proceeds of future land sales to fund the cost of establishing new smart cities and high-speed rail. This approach shifts away from traditional funding models.
What is value creation and value capture?
Value creation is the use of proceeds from the uplift in value of land that comes from transport and other infrastructure being built nearby.
Value capture allows for part of the land value uplift to partly or wholly fund physical and social infrastructure.
Governments have traditionally used many forms of taxes, charges, duties, levies, and private contributions to capture value.
CLARA's Value Creation Model
In CLARA's case, we are creating value, then capturing that value, to offset the capital cost of high-speed rail and upfront infrastructure of new CLARA smart cities.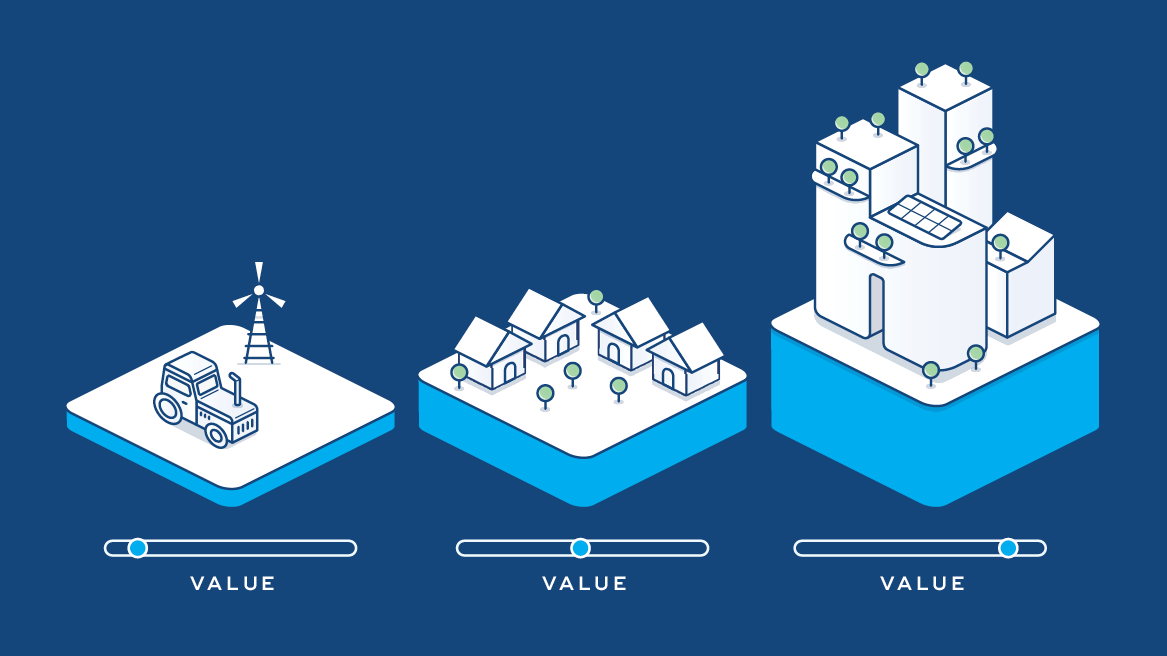 Investigating better methods of funding infrastructure
As a revenue-raising device, value capture has been in existence for a considerable period of time. However, implementing value creation and capture models to support the funding of infrastructure projects has become more sophisticated over recent times.
As economies become more complex and the funding gaps for infrastructure cause unintended consequences for both the economy broadly and the form and shape of our cities, investigating better methods of funding infrastructure has come into sharp focus.
There is universal recognition across government and industry that well-planned investments in transport infrastructure increase surrounding property values and tax revenues. Research shows that these increases are greatest when transport investment is teamed with integrated land use – transport planning.
Opportunities and benefits of this model
CLARA smart cities integrated land use and transport planning links transport and land development investment decisions, increases accessibility to transit, reduces private vehicle travel, makes better use of infrastructure and urban land, and ultimately improves the quality of life of residents and workers within a CLARA smart city.
Implementing a value creation and capture plan
To implement a successful value creation and capture plan involves a number of factors:
Long term strategic land use and infrastructure planning linked to adequate and reliable funding sources,
Appropriate and dependable zoning and development controls on land and infrastructure corridors, and
Consistent, coordinated and supportive public policies, guidelines and processes that enable public and private sector stakeholders to invest with confidence.
CLARA's funding model
CLARA's funding model will look beyond traditional funding and financing models commonly used in large scale infrastructure projects. This does not preclude government involvement but does provide flexibility and the potential to reduce dependency and burden solely into government hands.
CLARA modelling demonstrates that value creation and capture from the progress and build-out of the CLARA plan is adequate to fund the project.