Consolidated Land and Rail Australia Pty Ltd (CLARA) has a vision to build the world's most liveable, sustainable and connected cities.
As we look to the future and the way Australia's population will grow, we see that we're moving to a more urbanised environment. Governments, industry and communities are looking for advice, strategies, technological solutions and better planning to manage the existing and future challenges that come with a global shift towards urbanisation.
CLARA understands the future patterns of this global growth, in particular Australia's growth, and the social, environmental and economic challenges and opportunities that undoubtedly follow.
The Board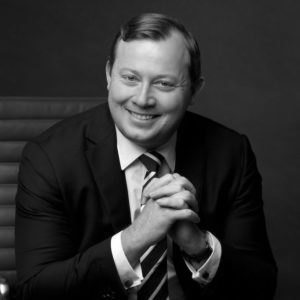 Nick Cleary
CEO & Chairman
Mr. Cleary's background is in a range of fields including agri-business, financial services and real estate. Nick founded CLARA and subsidiary Infrastructure Corporation Australia (2011) to seek out new infrastructure opportunities to be supported by the private sector including High Speed Rail and Inland City Development.
Passion for the potential of the Smart Cities Industry and the growth prospects it holds, Nick's desire to change the way people live in a growing urbanised world provides abundant motivation to fulfil CLARA's vision.
Nick, through CLARA, is investigating new and innovative economic models to ensure infrastructure and land use are aligned in future growth plans. Environmental, economic and social sustainability is key in improving new and existing cities and Nick is excited by the opportunity this presents.
A wide network across many industries enables great relationships to be formed and developed by Nick. Formally involved in politics, Nick held the role of Vice Chairman of the NSW Nationals for a number of years, and he has played a role in a number of philanthropic and charitable organisations, living the mantra of connected communities are the best communities.
Nick is an individual who understands the determination it takes to be a catalyst for change within society. He has demonstrated that progress comes from passion, focus and an ability to take action on clear plans in a changing world.
---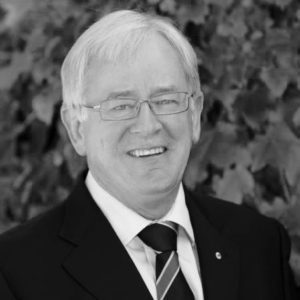 The Hon Andrew Robb AO
Director
Andrew has served in key business, industry and political roles in Australia for over 40 years. He was Executive Director of the National Farmers Federation and Australian Cattle Council during the 1980's. Served as Federal Director of the Liberal Party of Australia and through the 1990's and was elected a Member of the House of Representatives in 2004. From 2013 to 2016, until his recent retirement from politics, Andrew Robb was Australia's Minister for Trade and Investment.
In this role Mr Robb negotiated Free Trade Agreements with South Korea, Japan and China, as well as the 12 country Trans Pacific Partnership (TPP) free trade agreement and the Comprehensive Strategic Partnership with Singapore. Additionally, he conducted 85 investment roundtables with 28 countries.
Andrew is widely regarded as one of the most successful trade Ministers in Australian parliamentary history.
Andrew is also a member of the advisory board of the International High Speed Rail Association (IHRA)
Andrews passion for the project and his tenacity shown in his past roles ensures he is a great asset to CLARA.
---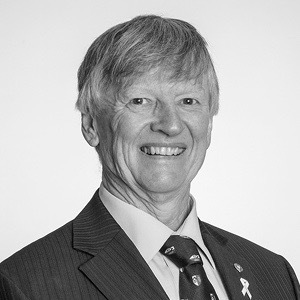 Peter Howman FAICD
Director
Peter is a professional Executive and Non-Executive Director and National CEO of The Year with over a decade of board level experience across the public, commercial and not for profit sectors with particular experience in Property funds (REIT), Urban Development, housing Built Form, High Technology and Investment Management sectors.
Peter brings a wealth of experience in all major Board disciplines including accounting, audit, finance, governance, legal, policy, high technology, strategy, communication and specifically property. In a very successful executive capacity, Peter has been responsible for a range of organisations including from start-ups to large high technology multi-national originations. In particular, Peter was instrumental in developing and growing a national multi-billion-dollar residential development and construction business.
Peter is a past director of the Urban Development Institute of Australia (UDIA) – NSW and chair of the Urban Renew Committee including assistance in developing the Housing Affordability and Diversity Housing reports in addition to being a member of UDIA Awards for Excellence judging panels in NSW and QLD.
Peter has achieved a MSc in Sustainable Urban Development at the University of Oxford, UK, with a Dissertation 'Imaging the Real: The Post Autonomous Vehicle City" in addition to a MBA, GradDip Management, GradDip Computer Science. Peter is a Fellow of the Australian Institute of Company Director's (AICD), and has completed the AICD Company Directors Couse amongst many other AICD courses.
In 2015/16, Peter was announced as the winner of the coveted 'National CEO of The Year' by the Customer Services Institute of Australia (CSIA).
---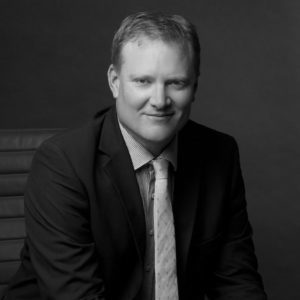 Clayton Davis
Director
Over 20 plus years in the legal field, Clayton has worked with some of the top firms around the world – including London's Mayer Brown and Sydney's Minter Ellison and Sparke Helmore. Having received his Bachelor of Law and Bachelor of Arts from the University of NSW, he has the local market knowledge that we value – and plays an active role in ensuring the effective governance of CLARA.
Clayton has been involved as a consultant to a Dublin-based start-up company that has grown to become a successful international business.
Clayton is committed to CLARA and is always keen to take on the next challenge, with his paramount aim being the best commercial outcome for the company.

---
Rick Mandelson
Director
Rick's three-plus decades of experience delivering effective accounting, taxation and business development advice makes him the ideal person to serve as CLARA's CFO. His impressive client list includes start-ups and large corporations alike, and has often taken him overseas – giving him significant experience in international markets.
Manufacturing, primary production, communications, recruitment, and mining are the industries he's dealt with.
Rick brings a practical application to accounting and strategic direction to achieve the best outcome for the corporation. Having fulfilled the role of CFO for CLARA for the past three years Rick has successfully managed the financial management to ensure CLARA's objectives and milestones can be achieved.
Ricks director experience helps to maintain a well run and responsible board. Seeing through the financial reporting for the strategic business case with the Australian government being a good example.