Mobility enhances a city's liveability, sustainability and connectivity.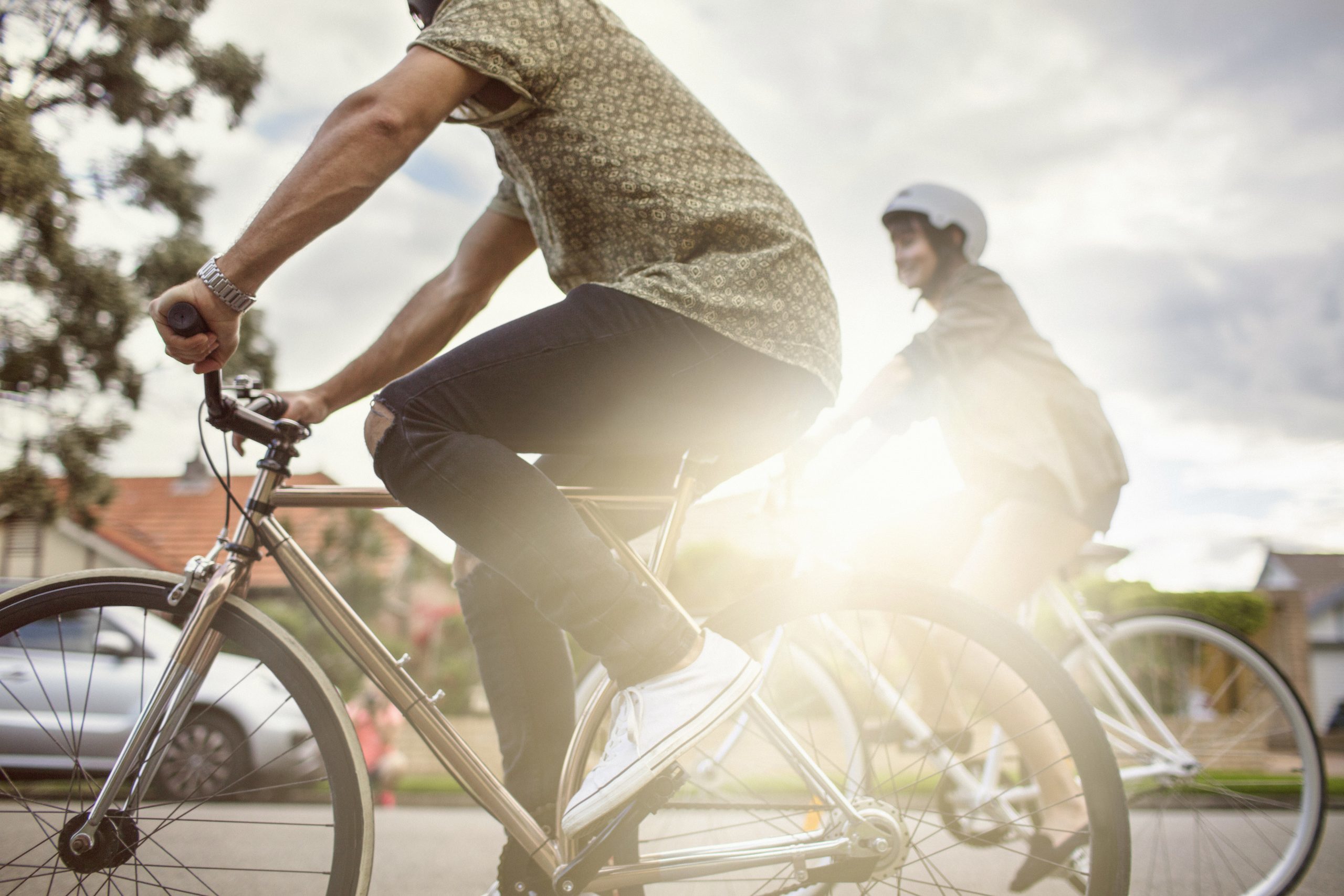 A key component of a highly liveable, sustainable and connected city is having transport modes that are interconnected, efficient, available and smart. Transport modes that are built for people.
CLARA has designed a number of transport modes for a CLARA smart city:
Active Transport Network
Trackless Tram Network
Mobility as a Service (MaaS)
Logistics Network
High Speed Rail
CLARA can be the first city in Australia to implement new mobility models at scale. This is a unique opportunity to be a part of key disruptors to the Australian and global transport sector.
Active Transport Network
Active Transport modes which include walking and cycling will be prioritised in a CLARA smart city to promote healthy, safe, affordable communities.
Active transport opens up the opportunity to adopt a more informal urban design outcome without the constraints of needing to provide a formal street network for cars. This has the potential to enable a different urban design approach with activated laneways and unusual building forms.

Providing walking and cycling-friendly streets has the benefits of increasing healthy activity and reduced noise, creating lively activated places where people want to be and are encouraged to be outside the home. This contributes to a more physically active and fit community with associated environmental benefits of fewer cars on the road. Increased activity also contributes to core business and stimulation of the local economy and productivity.
Trackless Tram Network
Public transport infrastructure in a smart city must be able to adapt to future advances in transport systems.
Transport systems that have 'lightweight' infrastructure requirements should be prioritised over more traditional systems. Based on this, a CLARA smart city would implement a Trackless Tram service.
This would be a high-frequency trackless tram network that would be the main form of intra-city transport. A CLARA resident would be approximately 300 metres from a tram, allowing easy access to all they need.
As we see in cities in Australia and around the world tram networks add to the social fabric of the streetscape.
Mobility as a Service (MaaS)
MaaS provides the opportunity to move away from the need for private car ownership therefore reducing the cost of living, whilst improving accessibility and connectivity.
MaaS is designed with people in mind. Rather than investing in a motor vehicle that sits in a garage 90% of the time, a CLARA smart city will instead provide an app-based MaaS system, which would provide a vehicle on-demand to take our users to their destination.
MaaS delivers for CLARA's goal of sustainability. In cities around the world, today cars sit in parking stations/garages 90-96% of the time. A city of 400,000 people would usually contain approximately 230,000 cars, a CLARA smart city can service this population with approximately 10%-20% of these cars.
Autonomous Vehicles
The proposed inclusion of an autonomous vehicle fleet within a closed network will enable a CLARA smart city to lead the way in the introduction of autonomous vehicles. One of the major challenges facing the introduction of autonomous vehicles onto public roads is the interaction with human-controlled private vehicles. A CLARA city will only contain autonomous vehicles, enabling a much more controlled network.
The aspiration is for a CLARA smart city to facilitate level 4 or 5 automation on the transport network, noting that the network can also function at Level 3 automation. While Australia is working towards having regulatory systems in place so more highly automated vehicles can operate on our roads by the early 2020s, it is not known when level 5 vehicles will be deployed in meaningful numbers.
CLARA proposes to work closely with various government stakeholders and industry bodies to ensure the design of CLARA smart city can best accommodate the safe operation of autonomous vehicles at this level, noting the proposed timing for development of a CLARA smart city presents an opportunity to lead the way in the broader introduction of autonomous vehicles.
It is important to note that the design of new cities removes the complexity of retrofitting road design for autonomous vehicles, enabling key design considerations for autonomous vehicles to be integrated into early design stages.
Logistics Network
The freight requirement within a CLARA smart city will be managed using an underground service network incorporating autonomous vehicles (AV). The interaction between freight vehicles and its residents is reduced to a fraction of a typical city of the same size, by executing most of the across ground movement via underground tunnels using autonomous vehicles. It is estimated that the underground network will handle approximately 95% of inbound freight. The remaining percentage that includes large goods, dangerous goods and security items will be surface transported. Providing adequate surface access and transport will also be essential during construction.
The proposed underground freight network will greatly improve the efficiency of the movement of goods to, from and within a CLARA smart city, reducing costs and ensuring a competitive advantage for businesses.
What brings a plan like CLARA's together is the high speed rail network. High speed rail allows Australia to overcome the tyranny of distance and change the conversation as to where people may choose to live.